Mathews TX-5
00045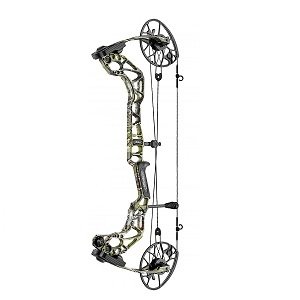 Optimized for high speeds and maximum energy for draw lengths ranging from 23.5 – 29.5", the TX-5 features our award-winning Crosscentric Cam Technology for accurate energy and 3D Damping technology to minimize post shot sound and vibration. The TX-5 also features our all-new Engage Grip, which is designed for consistent hand placement to reduce torque and enhance comfort for all shooters regardless of hand size.

Cam: Crosscentric
Draw Length Options: 23.5" - 29.5"
FPS (ATA): 345 FPS
Brace Height: 5"
Mass Weight: 4.58lbs.
Axle-to-Axle: 28"
Draw Weight Ranges: 40-50#, 50-60#, 60-70#

This product is only available in store only - please call 928-537-9808 for details.
---
Left or Right Handed
Right (0) Left (0)