Mathews Vertix
00043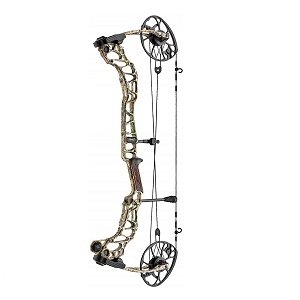 The 2019 VERTIX is the peak of versatility and performance. Switchweight modules allow you to change peak draw weight in 5 pound increments. Available in 60, 65, 70 and 75 pound peak weights, each set of mods are programmed for an incredibly smooth draw. While more versatile than ever, silence and efficiency remain king, and the VERTIX delivers an experience that is both unexpected and unforgettable.

Cam: Crosscentric w/Switchweight Technology
Draw Length Options: 26" - 30.5"
FPS (ATA): 343 FPS
Brace Height: 6"
Mass Weight: 4.67lbs.
Axle-to-Axle: 30"
Draw Weight Ranges: 50-60#, 55-65#, 60-70#, 65-75#

This product is only available in store only - please call 928-537-9808 for details.
---
Left or Right Handed
Right (0) Left (0)